Outbound sales is a key strategy used in the B2B world 🌎
Products and solutions are pitched to an ideal customer profile (ICP), by an outbound sales team.
But it's not just about selling. Through outbound, meaningful relationships are built.
Let's take a closer look at outbound and why it's such a popular strategy. Plus the key channels, and taking a deeper dive into the life of a sales rep.
Jump ahead to:
What is outbound sales?
Outbound sales is the process of reaching out to new potential customers.
Sales development representatives (SDRs) used tactics like cold calling, cold emailing, and networking on LinkedIn.
This initial outreach by the SDR has the goal of booking a meeting to talk through the prospect's pain points and why this product (or service) might help.
Once a meeting is booked, the prospect is usually passed to an account executive (AE) for demos and deeper discovery calls.
It's all in the follow-up, which is why outbound sales strategies are so suited to longer sales cycles.
Outbound sales vs inbound sales
Unlike outbound, inbound sales is where prospects approach you. This could be by seeking out your sales reps or engaging with your content.
Lead generation from inbound comes by creating demand through your marketing campaigns. This can be done through various strategies like:
Content marketing
SEO
Social media
Inbound sales leads are often seen as more valuable as they might already be looking at solutions or products like yours to resolve a pain point. But this is dependent on how high-intent their actions are.
Even if they'd like to speak to sales, it doesn't mean the deal is done. In B2B people like to shop around and are likely to consider options that:
They've used at one of their previous companies
Are cheap and therefore 'lower risk'
Remember 40-60% of purchase processes end in 'no decision', so even in inbound it doesn't pay to have a complacent team of sales reps.
There are a lot of arguments around inbound vs outbound sales, a mixture of both is best.
Channels for outbound sales
Outbound sales reps use a variety of channels to get hold of prospects.
Each is used as part of a sales cadence to initially reach out and follow up. Some SDRs use a multi-touch approach where all channels are used to gain traction.
Other sales professionals use a more validated approach. This means you stick with the channel you've seen the most success on. Ryan Reisert, Subject Matter Expert for Cognism goes into this in detail in this clip 🎬
Cold calling
It's been around for a long time, but cold calling is far from dead ☠️
Effective outbound sales calls are targeted. It focuses on the needs of the prospect and delivers a valuable message.
It's a great first touchpoint for SDRs to introduce themselves and create a real human connection.
Ryan Reisert says that:
"Cold calls create actual human interaction. With this, I can reach 20-40% of my list very efficiently. And when I do reach them, I can have the most impactful, personalized, 1-2-1 and human conversation." 
The key benefits of having cold calling as part of your outbound sales channels include:
Learn immediately if a prospect is interested
Start a relationship
Consistent messages
Learn about your ICP
Beat your competitors
You can measure the results
It's a cost-effective channel
Cold calls certainly aren't for the faint-hearted. Amongst the benefits, there are objections and rejections to contend with 👇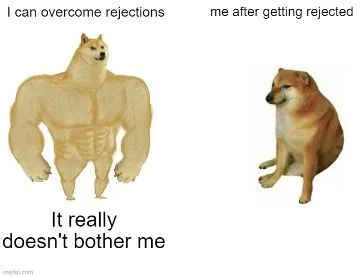 But these are all something any good SDR can overcome.
Cold emailing
Using emails is another key channel for outbound sales reps. To help keep regular touchpoints with prospects.
There really is skill involved with writing the perfect cold email. With all the email noise, SDRs need to know how to stand out and avoid that spam folder.
It's best practice to follow the 3 B's:
Emails should be short (Brevity)
Get to the point quickly (Blunt)
Language and ask should be simple (Basic)
As well as good research, personalization is key for getting more responses.
Rebecca Drew, previously EMEA Sales Leader at Vidyard talks more about personalization with video in the clip below 🎬
Social selling
Channels like LinkedIn are a really important part of any SDR's outbound sales channel mix. It can be really useful for prospecting (try this LinkedIn Extension 😉), but also social selling.
Being able to sell like this on LinkedIn is great for building out your pipeline.
It's important to spend some time go think about a few things first though, like how you'll
Optimize your profile
Build a strong network
Create a content strategy
Establish credibility
Start conversations
Daniel Disney (king of social selling), LinkedIn author, speaker and trainer has three core focuses for optimizing a LinkedIn profile. They include:
A professional photo
A great background
A straightforward summary
The SDR role
The main responsibility of an SDR is to prospect and contact as many potential customers as possible. Their goal is to get a meeting booked so that the lead can be passed onto the next stage.
Unlike AEs, being an SDR is not about closing deals but educating the prospect about your product or service enough to pique their interest.
On the job description, the full responsibilities of an SDR are likely to look like this 👇
Book outbound meetings through cold calls, emails, networking, and research
Engage with prospects and effectively describe the product
Conduct sales discovery with prospects to find out their pain points
Deliver relevant marketing content to prospects
Build trusting relationships with key stakeholders
Follow up on existing customers to identify new potential needs
Generate and manage sales pipeline by updating all activity in CRM
Collaborate with sales executives to meet the company's targets
Improve processes and procedures
Work with business development representatives (BDRs) to develop lead scoring
What it takes to be a good SDR
It definitely takes a special kind of person to be an outbound sales rep.
The targets are tough 🎯
And then there's facing rejection and objection. All salespeople know that you can't rest on your laurels.
So what does it take to be a good SDR?
A lot of sales leaders agree that they often have the following traits:
Inquisitive nature
A good listener
Eager to learn and take on feedback
Consistent work ethic
Competitive
Karen Muldoon, previously UK Sales Leader for Zendesk says:
"To be a successful SDR, you have to be focused. You have to plan things out in detail. You need to research your prospects thoroughly and stay informed about everything that's happening in your industry. Modern salespeople should be driven and ambitious, but they also need to be disciplined."

"Above all, they need to have exceptional product knowledge. If you're selling a product, you need to know everything about it!"
Final thoughts
The primary goal of outbound sales in B2B is to not only sell but build relationships 🤝
There's a lot that goes on behind the scenes of this.
So here are our final thoughts to answer your question: What is outbound sales?
Outbound sales is the process of reaching out to new potential customers
The three key channels include cold calling, cold emailing, and social selling
The main responsibility of an SDR is to contact prospects
SDRs have special traits, with being inquisitive being one of the most important
Outbound sales is great for longer sales cycles
INBOX INSIGHTS
Quick-to-read tactical advice and tool suggestions straight to your inbox.
Kaspr offers you the best way
to reach your customers