vs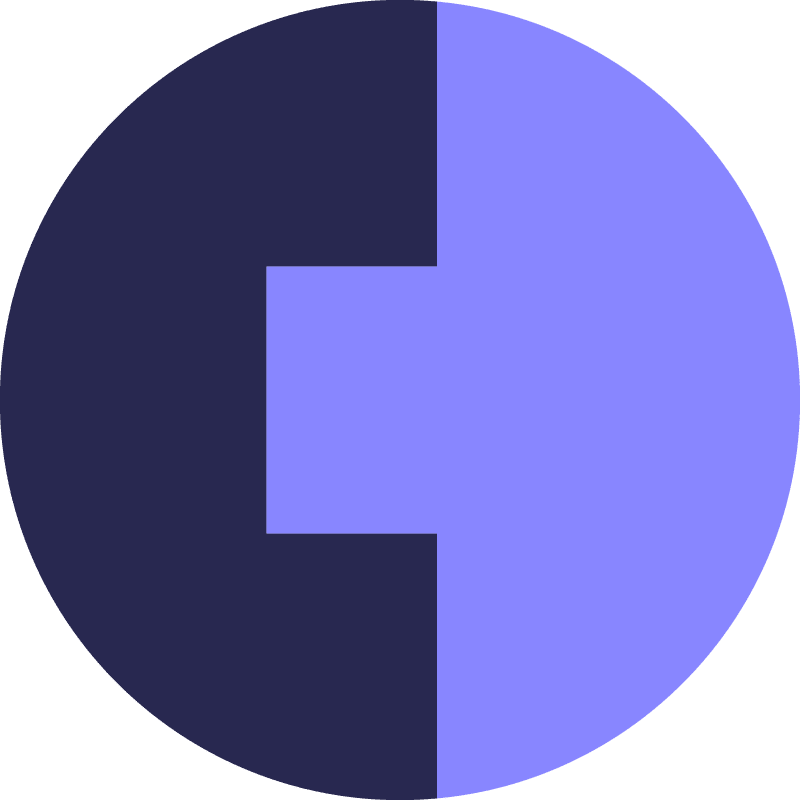 Cognism and Kaspr are part of the same family so how do you know which solution is the right choice?
See how Kaspr and Cognism compare. You can also try Kaspr for free.
"Should I pick Kaspr or Cognism?"
Cognism and Kaspr share information between data sets. But specific subsets of data, such as Diamond Data, intent data, and other premium data points, are only available on the Cognism platform.
Kaspr mainly supports individual contributors working in sales or recruitment.
Cognism platform was built to support revenue teams in achieving their target. Let's break it down further.


You're an individual contributor/SDR/ recruiter that mainly needs access to contact data for prospects and talent.
You're looking for a sales intelligence platform to serve your revenue team/organisation.
You do your own targeting and don't need a standalone tool to help you calculate your TAM and build account and contact lists.
You need a platform that supports both individual prospecting and list-building workflows.
You need basic tools integrations like Hubspot, Pipedrive, Lemlist and limited Salesforce exporting functionality and don't have Outreach or SalesLoft in your tech stack.
You'd like to both export and be able to see which prospects and accounts are in your CRM. Sales engagement tools like Outreach and SalesLoft are part of your day-to-day workflow.
You require verified and correct contact data (emails and mobiles).
Mobile numbers are a key component in your outbound strategy; Cognism's phone-verified mobile numbers aka Diamond Data can help you 7x your connect rate, on demand.
You're mainly looking for accurate contact data on LinkedIn.
You and your team want to find and prioritise buyers who are most likely to buy and have the means to invest using advanced contextual data points like hiring, funding and intent data (powered by Bombora).
Your organisation is happy with the GDPR alignment and Terms that are in place and does not require any bespoke legal review.
GDPR compliance is important and you want to have clear visibility over individuals who have their mobile phone numbers registered on national do not call lists. Your organisation requires your legal team to review the tools you're using.
Accurate, secure and verified
real-time data
Kaspr gives your sales team the tools they need to engage, qualify and close any sale. In one platform.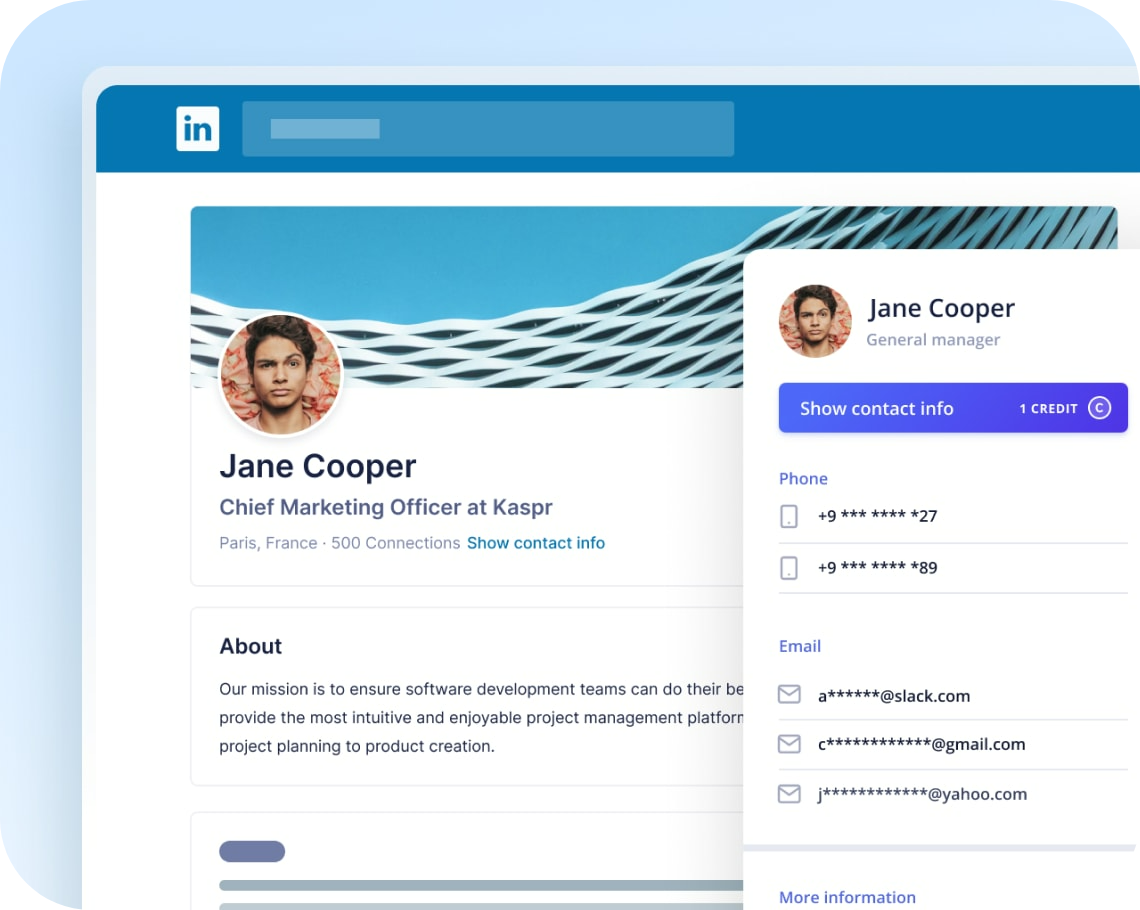 Mass extraction
Power your business with Kaspr. Filter, export, call. Mass extraction is that simple! With Kaspr you can export a list of contact from LinkedIn or Sales Navigator and enrich the contacts instantly with their emails and phone numbers. See sales automation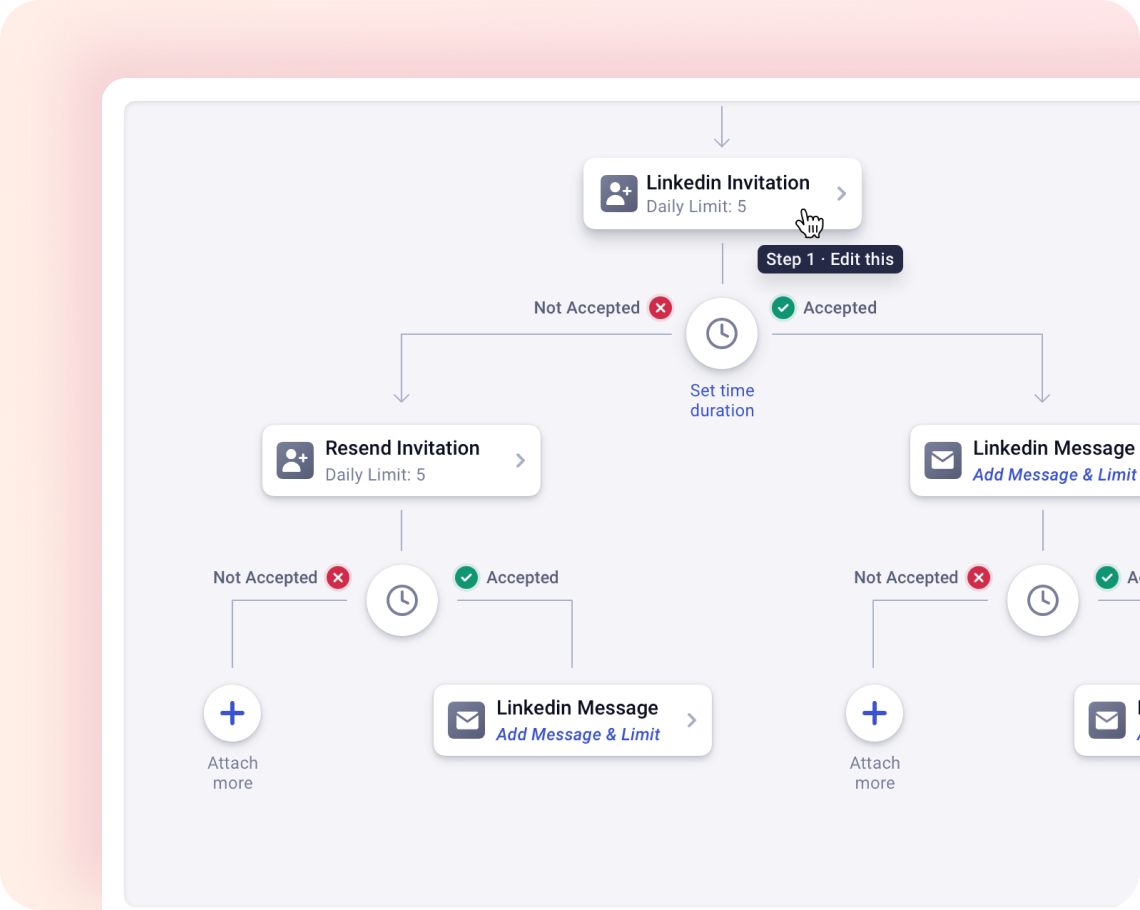 LinkedIn automation
Build new connections. Filter, connect network. With Kaspr, you can send automatic invitations and messages on LinkedIn. You can maximize your chances of getting new opportunities. You are just a step to closing deals thanks to Kaspr LinkedIn automation.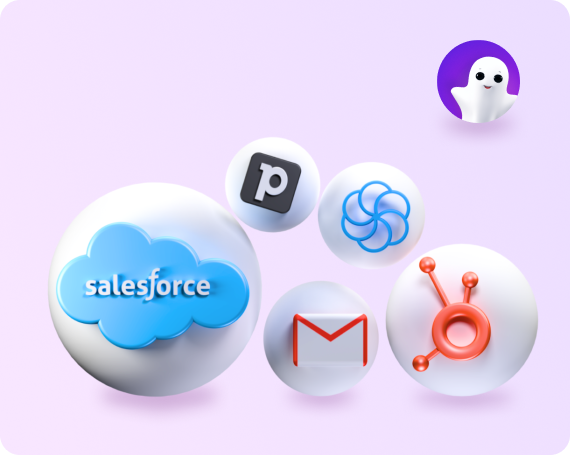 Easy export
Integrate with your favorite tools! Kaspr sends the enriched contact automatically in your CRM. Super easy setup. Integrates anywhere. You can connect the workflows with each other to maximize efforts. Call, mail, and reach your prospects while maintaining a seamless workflow. See integrations
Kaspr is not for you if ...
You want to use a tool at an organizational level
If you're looking for a sales intelligence platform to serve your revenue team/organization, then Kaspr is not for you.
You're looking for intent data
Kaspr provides emails and phone numbers from the contact you are targeting on LinkedIn. If you are looking for intent data, Cognism will be your perfect platform.
You need legal support
Kaspr is GDPR and CCPA aligned but we don't give any legal support or update any legal documentation.
Integrate. Connect. Convert.
The top sales teams prefer Kaspr to convert prospects into leads and increase their revenue.
An incredible tool for sales!
It allowed me to find in a few seconds the numbers and emails of my identified prospects! I've managed to increase considerably the number of appointments!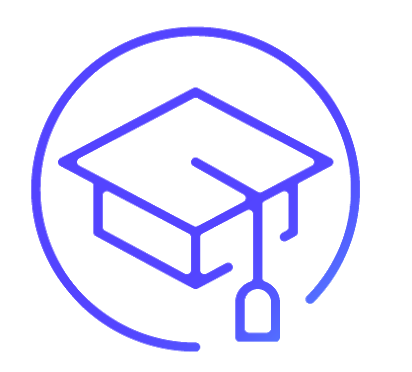 26 Academy
CEO at 26 Academy
Much better than the competitors !
Compared to competitors, Kaspr's data quality and quantity is much higher, especially for telephone numbers.
GetQuanty
Team Leader at GetQuanty
Amazing !
What I like most about Kaspr is the ability to use the Kaspr API and perform quick, automated searches.
Agicap
Head of Growth at Agicap




GET ACCESS TO VERIFIED PROFILES.
Kaspr offers you the best way
to reach your customers.