Everything is sales podcast
Discussions from every perspective. With insights from sales leaders, SDRs, and experts.
Everything is sales covers a range of topics beyond just generic tactics. Dig deeper into real strategies that will help you become a better salesperson.
Watch all our episodes now!👇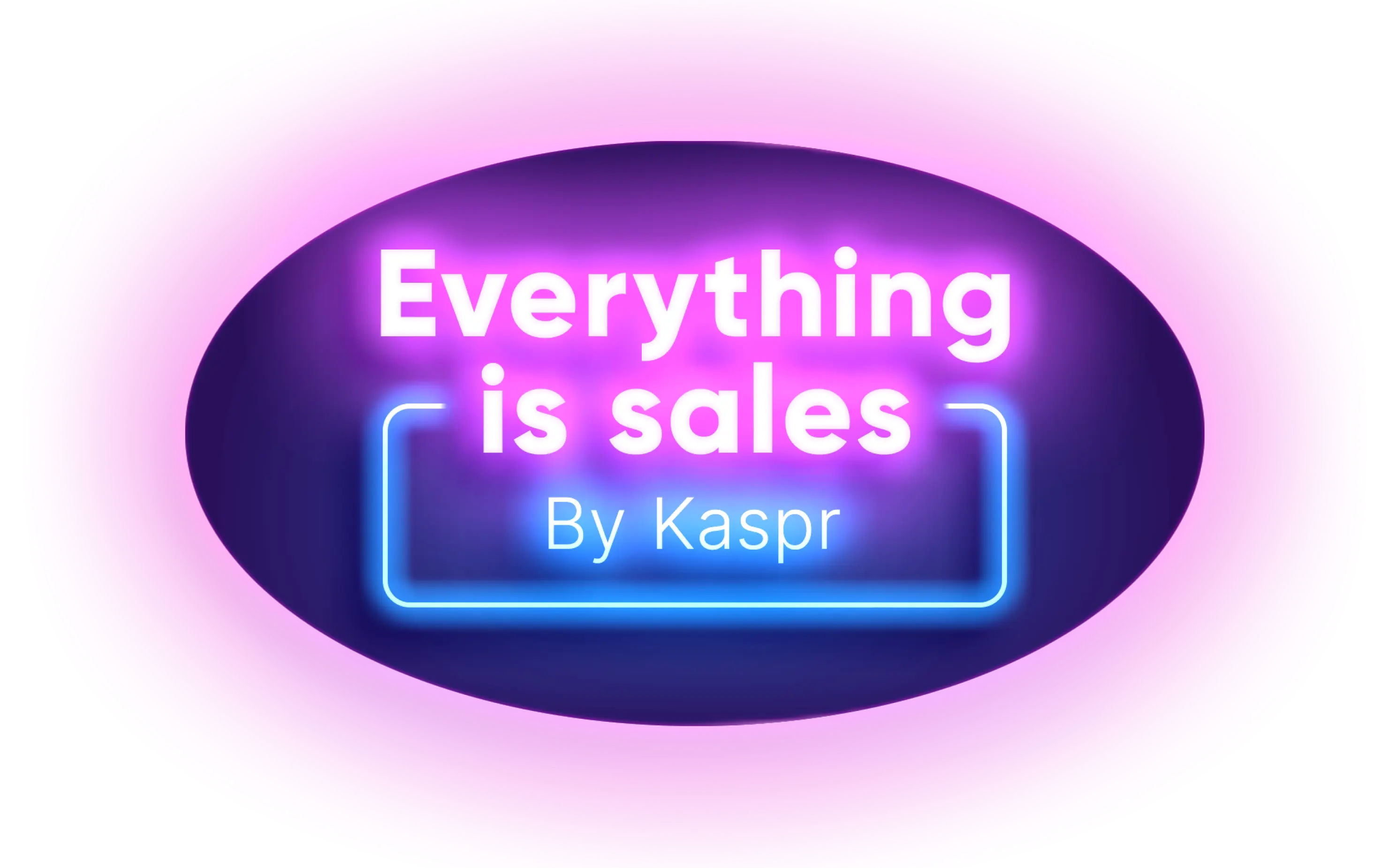 Tactics for value-led outbound
Episode 6
We look at how prospecting has changed since 2017. Video prospecting, paired with email, used to be the winning formula. But now companies like Salesloft are seeing more success on the phone. Here's why multi-touch and not giving up on your sales cadence too early is the real winner.
With:
Watch the full episode here. 🎬
Sensemaking for sales
Episode 5
So we already know that value-based selling needs to be the norm now. And one of the ways reps can do this is to become subject matter experts. This episode looks at which key skills are winning deals this year, how this is changing what a top performer looks like, and also basic mistakes to avoid.
With:
Watch the full episode here. 🎬
A value-led approach to selling
Episode 4
It's all about the buyer now. Gone are the days in outbound where the "pray and spray" approach works. Salespeople need to provide more value than any other channel. In this episode, we look at subjects like providing ongoing value in the sales process, breaking through the noise, and tackling buyer indecision.
With:
Watch the full episode here. 🎬
💡 More insights
Relevant and personalized outreach
Episode 3
It's no secret that buying behavior has changed. With this in mind, prospectors need to find new ways to make their outreach more personalized. Our next podcast episode looks at how to make your prospecting more 'you', why you need to use multi-touch, and how to try new things.
With:
Watch the full episode here. 🎬
💡 More insights
Unshakeable: Thriving in recession
Episode 2
This month, we look at what sales teams can do to make themselves recession-proof. Topics discussed are from a sales leader's and rep's perspective. They include how to deliver change management, difficult messages internally, and prospecting in a difficult environment.
With:
Watch the full episode here. 🎬
💡 More insights
Sales mindsets
Episode 1
From how to prevent burnout to managing the highs and lows in sales, learn about how you can build the right mindset. We look at topics like a surfer's mentality and why it should be used to help deal with highs and lows.
With:
Watch the full episode here. 🎬
💡 More insights