KASPR FOR RECRUITERS
Reach the Right people with Kaspr
Connect with people you want to hire!
With Kaspr, you'll be able to move forward with the right data and create a dedicated talent data system. Find and reach top candidates with accurate emails and phone numbers.
Kaspr is the one you need.
Hire top talent
with correct contact information.
Kaspr eases the decision making process, improves recruitment productivity and handles the complete recruitment process using a single interface.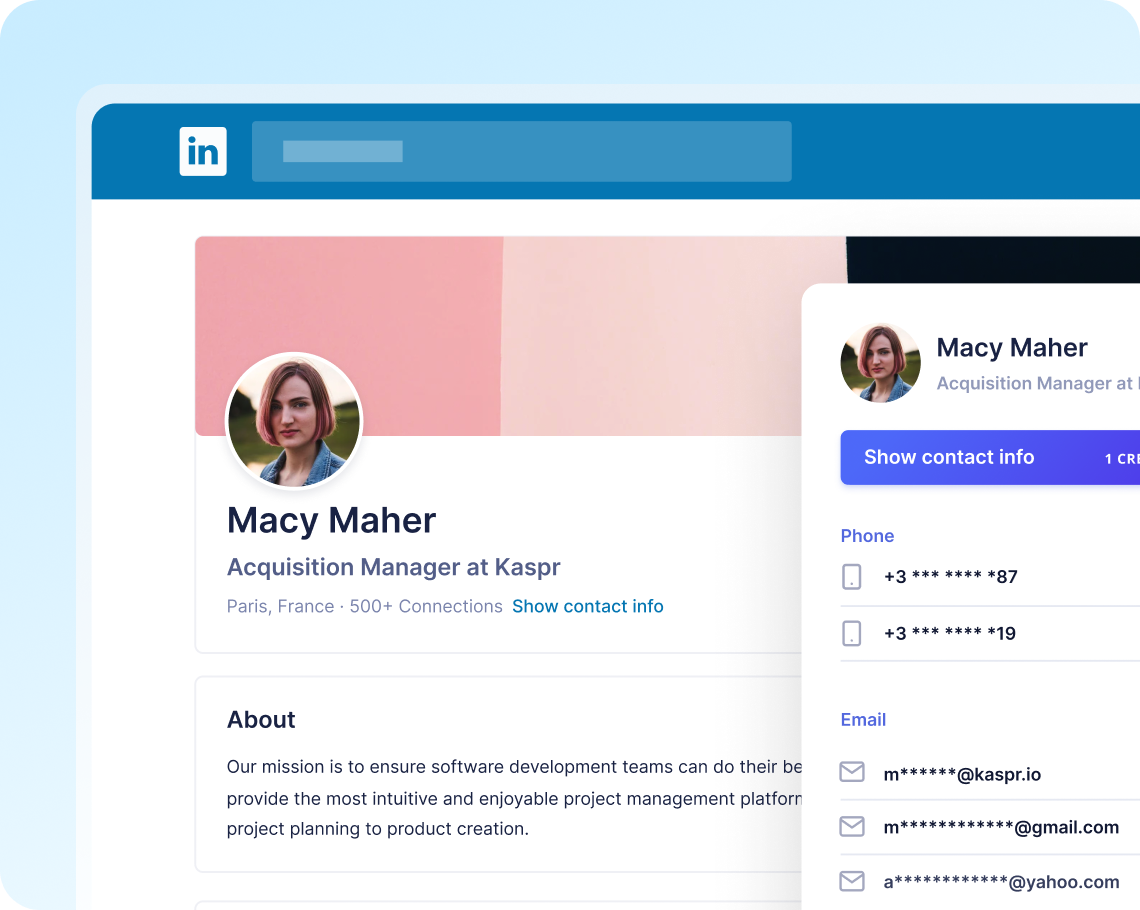 Source. Search. Connect.
Kaspr lets you automate your recruitment cycle with ATS enrichment and get access to your targets' emails and phone numbers, instantly.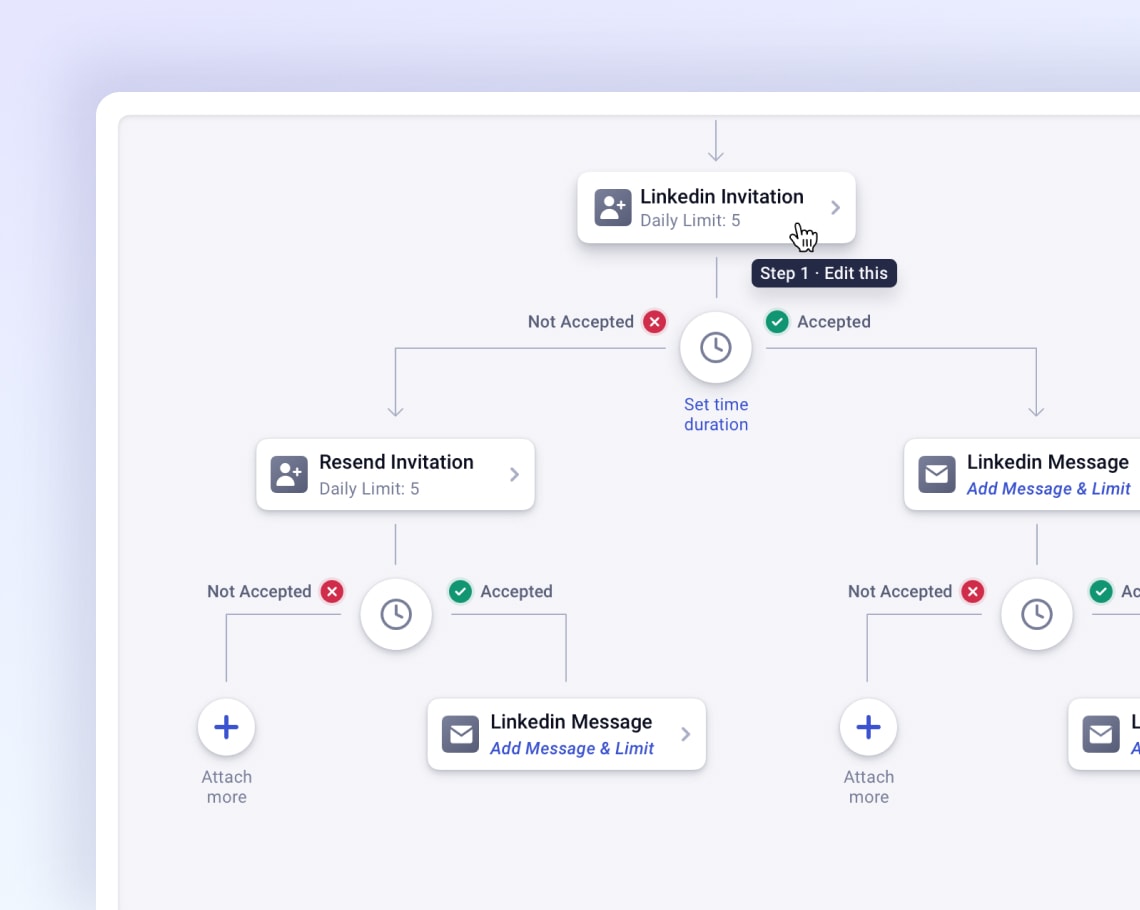 Powerful. Intuitive search.
Automate your recruitment process with Kaspr and give a boost to your total number of placements by 50%. Kaspr centralizes the management of your crucial contact information in one place.
Streamline your recruitment process with Kaspr.
Integrate. Connect. Convert.
An incredible tool for sales!
It allowed me to find in a few seconds the numbers and emails of my identified prospects! I've managed to increase considerably the number of appointments!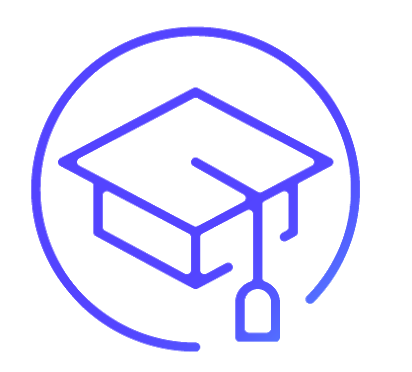 26 Academy
CEO at 26 Academy
Much better than the competitors !
Compared to competitors, Kaspr's data quality and quantity is much higher, especially for telephone numbers.
GetQuanty
Team Leader at GetQuanty
"I didn't have to be trained on how to use Kapsr."
"I think the widget works so well. The little wobble to let you know that contact information is available means you can work quickly through leads."

Visibly HQ
Chief Customer Officer





GET ACCESS TO VERIFIED PROFILES.
Kaspr offers you the best way
to reach your talents.