"Find phone numbers that other tools don't!"
Accurate contact data
in 1 click
Get up-to-date contact info and then outreach with our Chrome Extension, web app and CRM integrations.
Unlimited B2B email addresses | No credit card is required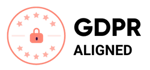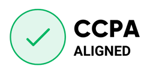 SDRs, founders and recruiters prefer Kaspr
because they get access to the most accurate B2B contact data.






Trusted by 50K+ companies
Kaspr helps individual contributors and small teams find prospects. With a database of 500M+ phone numbers and email addresses, we can give you what you need.
Start using right away
No lengthy onboarding. Kaspr is built to bring you value from the moment you install the widget.
Save over 5 hours per week
More than a Chrome Extension. Manage leads, automate outreach and sync data to your apps.
Data you can rely on
Verified data that's updated in real-time and checked against 150 providers.
More prospecting options on LinkedIn
Get data from LinkedIn, Sales Nav, Recruiter Lite, groups, posts and more.
Unlimited B2B email addresses
In all plans, including the Kaspr Free forever version.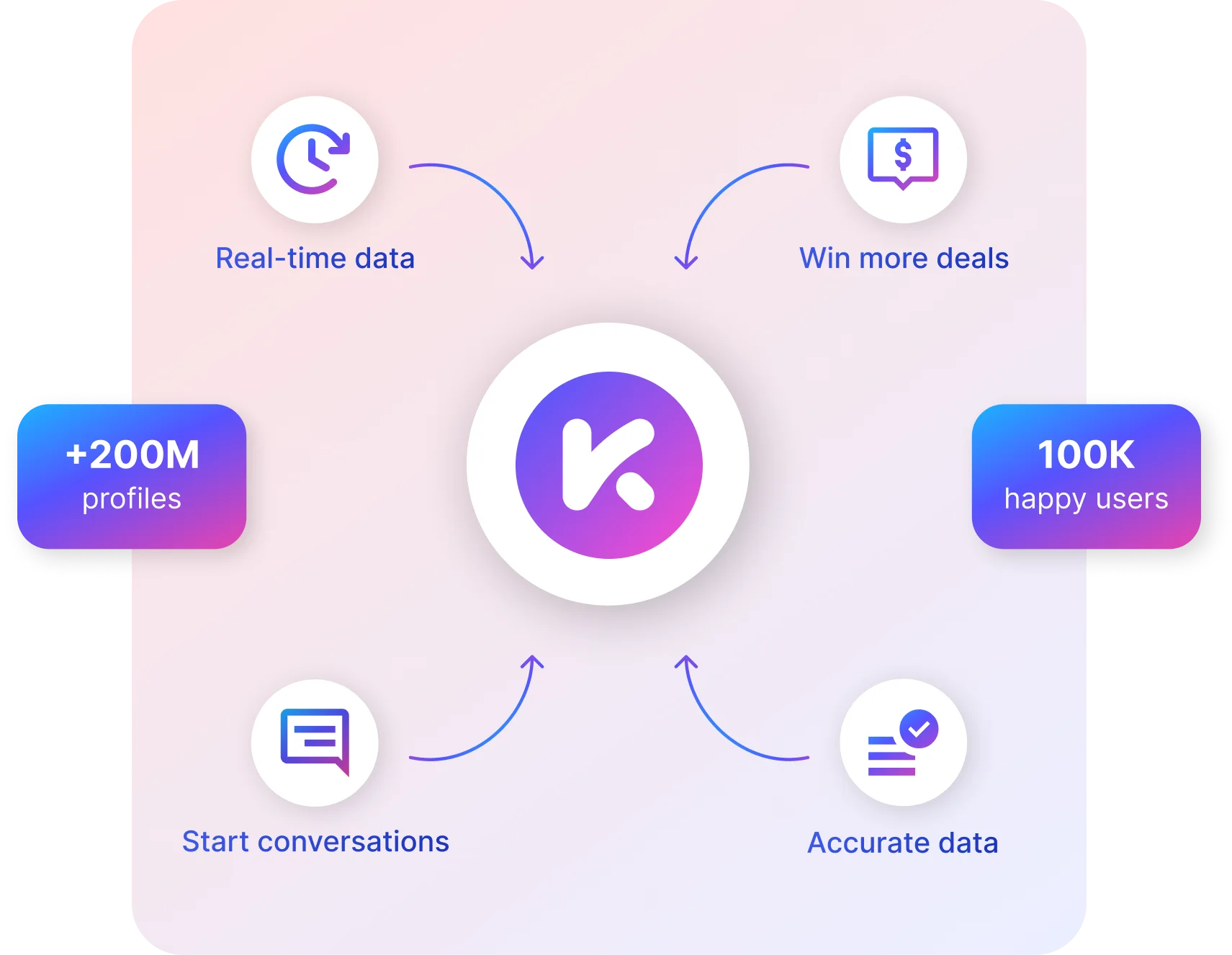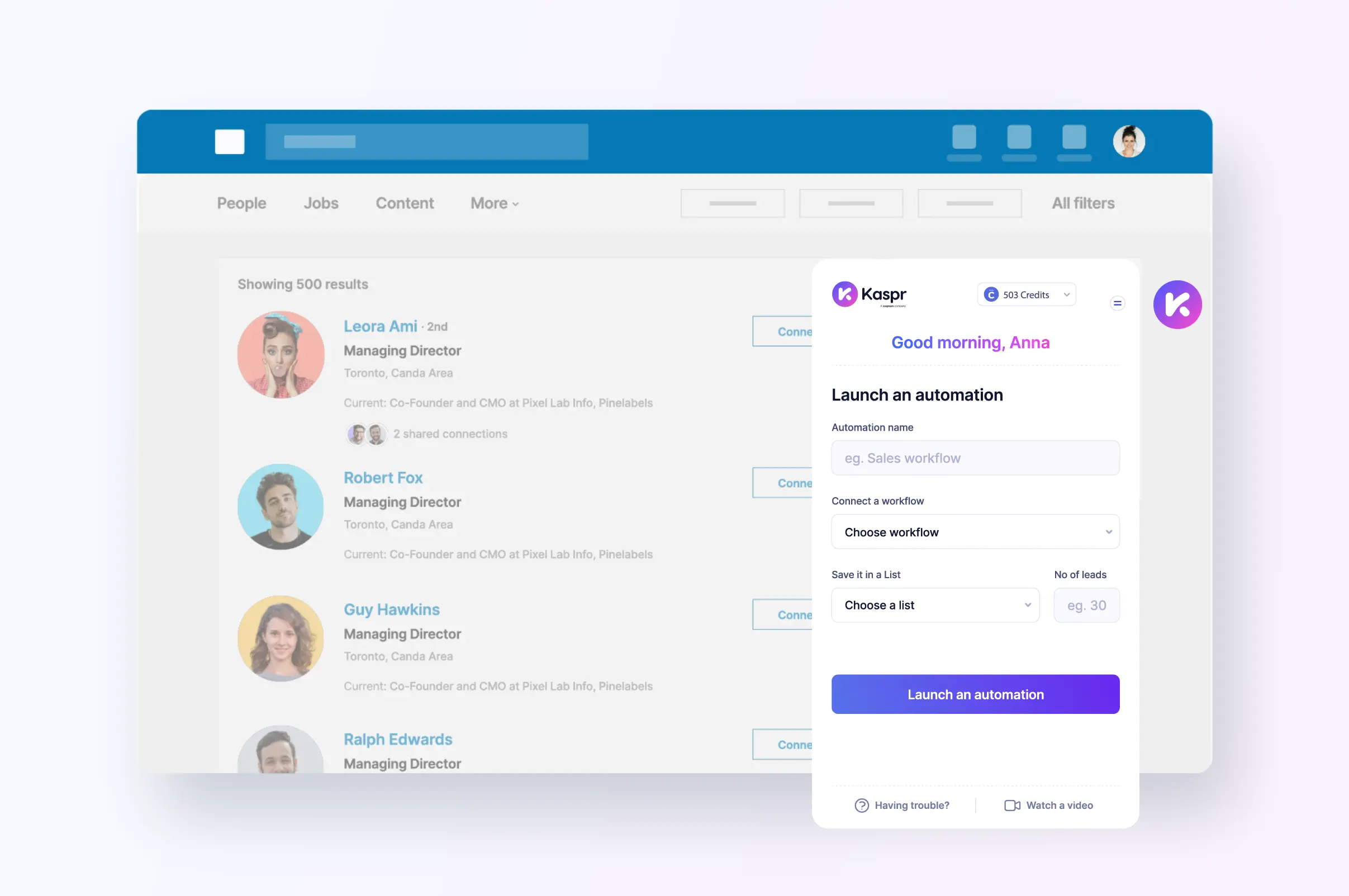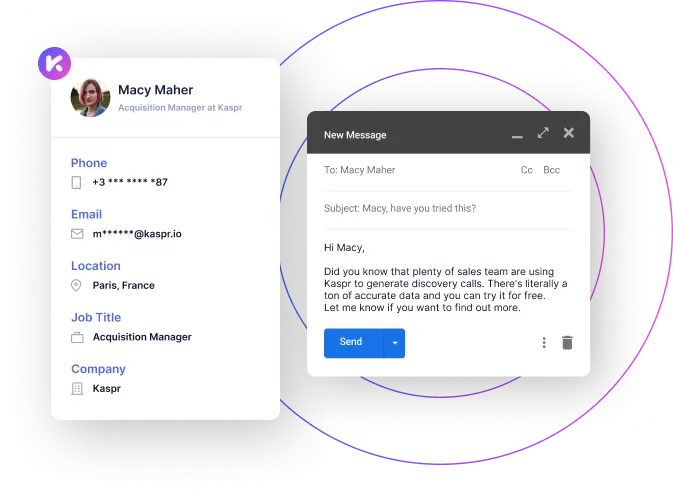 "Used other contact finders for LinkedIn and I would by far say this is the best one on the market."
Is Kaspr free?
(100% yes, it is)
You don't need to be on a paid plan to enjoy using Kaspr. Lots of our customers start by using the free version so they can compare us against what they already have.
Here's what you get each month:
5 phone credits.
5 direct email credits.
10 export credits.
Unlimited B2B email addresses (invite three colleagues).
Who uses Kaspr?
Kaspr is used by individual contributors and SMBs globally.
Close more deals
SDRs love to use Kaspr because they can get high quality contact data, outreach and create opportunities all in one place.
"If you did the maths, Kaspr probably saved us around 4-5 hours weekly."
"Lusha wanted us to renew the package to get more credits, which was 6x more expensive."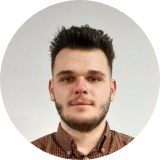 Mateusz Jaworski
SDR Manager at Cloud Direct
"Kaspr is especially good for accurate phone numbers"
"Before I started using Kaspr, I feared the information given was wrong. But now, it's correct and verified in real-time."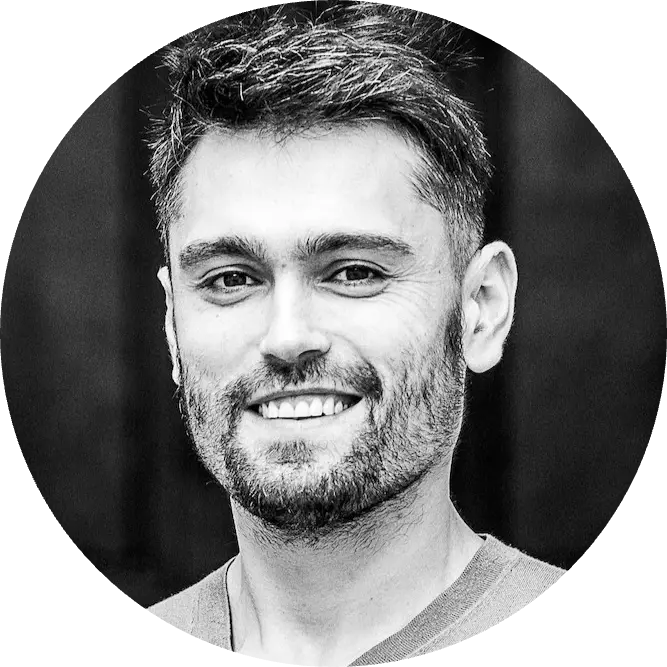 Christian Neff
Founder & CEO at Markentive
Grow your startup
Founders use Kaspr to find contacts and accomplish more with outreach built-in. Perfect for smaller tech stacks.
Recruit the best talent
Recruiters who use Kaspr can speak to the top talent by getting their direct dials.
"You've empowered us to keep up with our BDR."
"Within the first two weeks [of using Kaspr and changing the strategy], six discovery calls have been booked."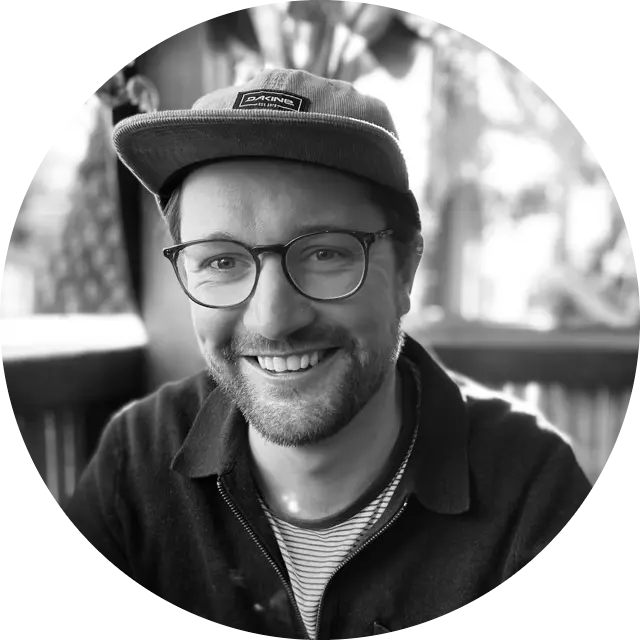 Andy Earnshaw
Chief Customer Officer at Visibly Hq
How does Kaspr compare to other tools?
Reach the right people,
start prospecting with Kaspr
No credit card is required to sign up
Super accurate phone numbers
Latest insights and content