SALES AUTOMATION
Sales Automation: Scale your Prospection & Save Time
Sales Automation allows you to send automatic invitations and messages on LinkedIn, enrich contacts automatically with email and phone numbers and send the contact information to your favorite tool. Discover Kaspr's features.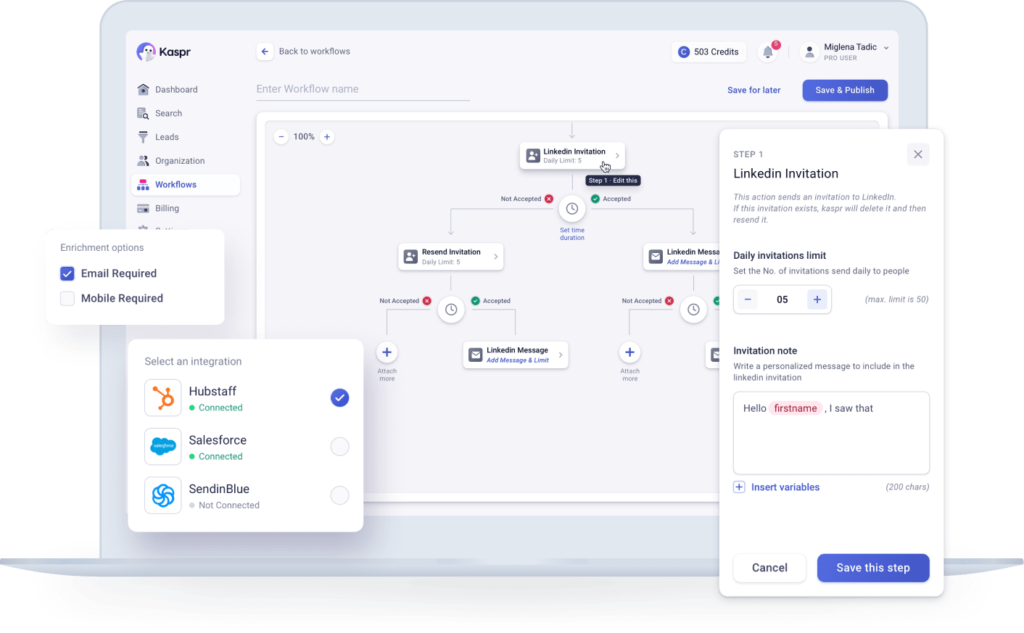 The right data will make you more efficient than ever.
Sales Automation
LinkedIn, Enrichment, and CRM export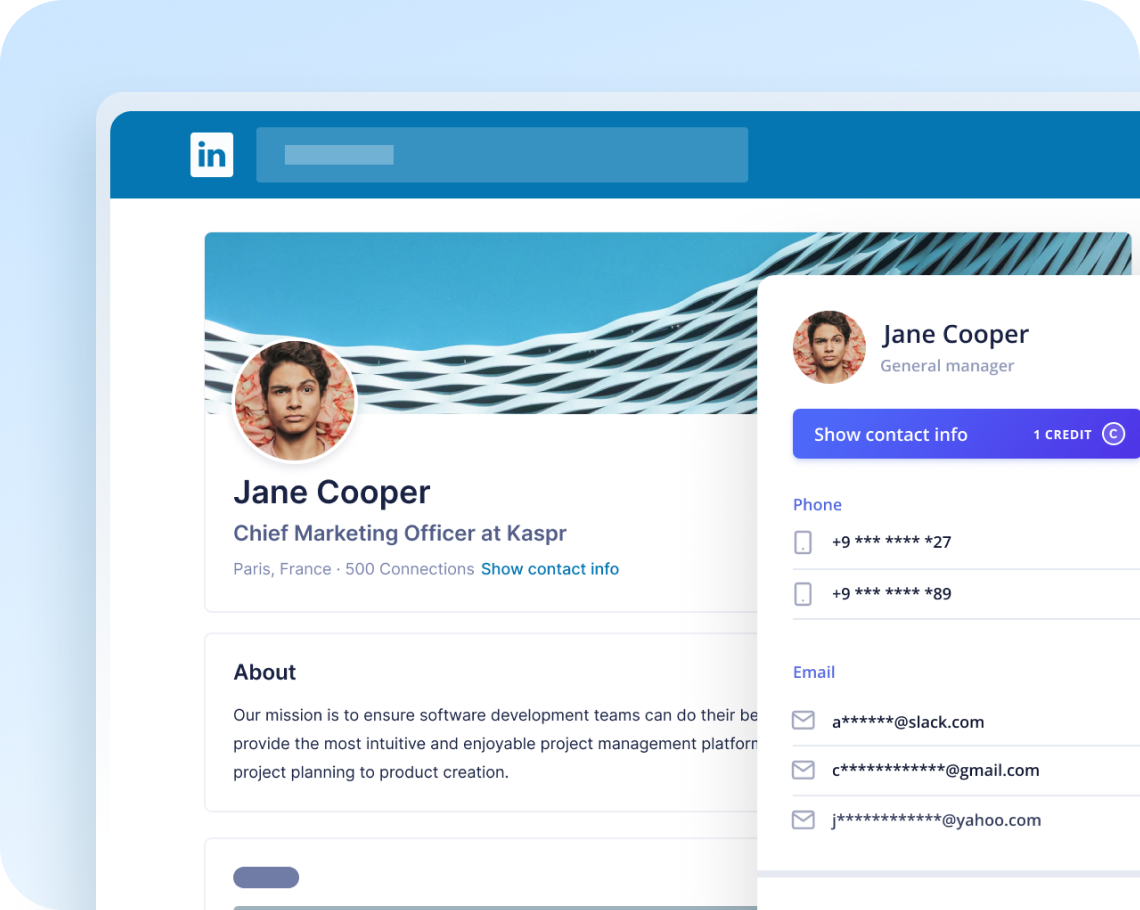 Linkedin Workflows
Send automatic invitations and messages on LinkedIn and create scenarios directly from a list of contacts on LinkedIn.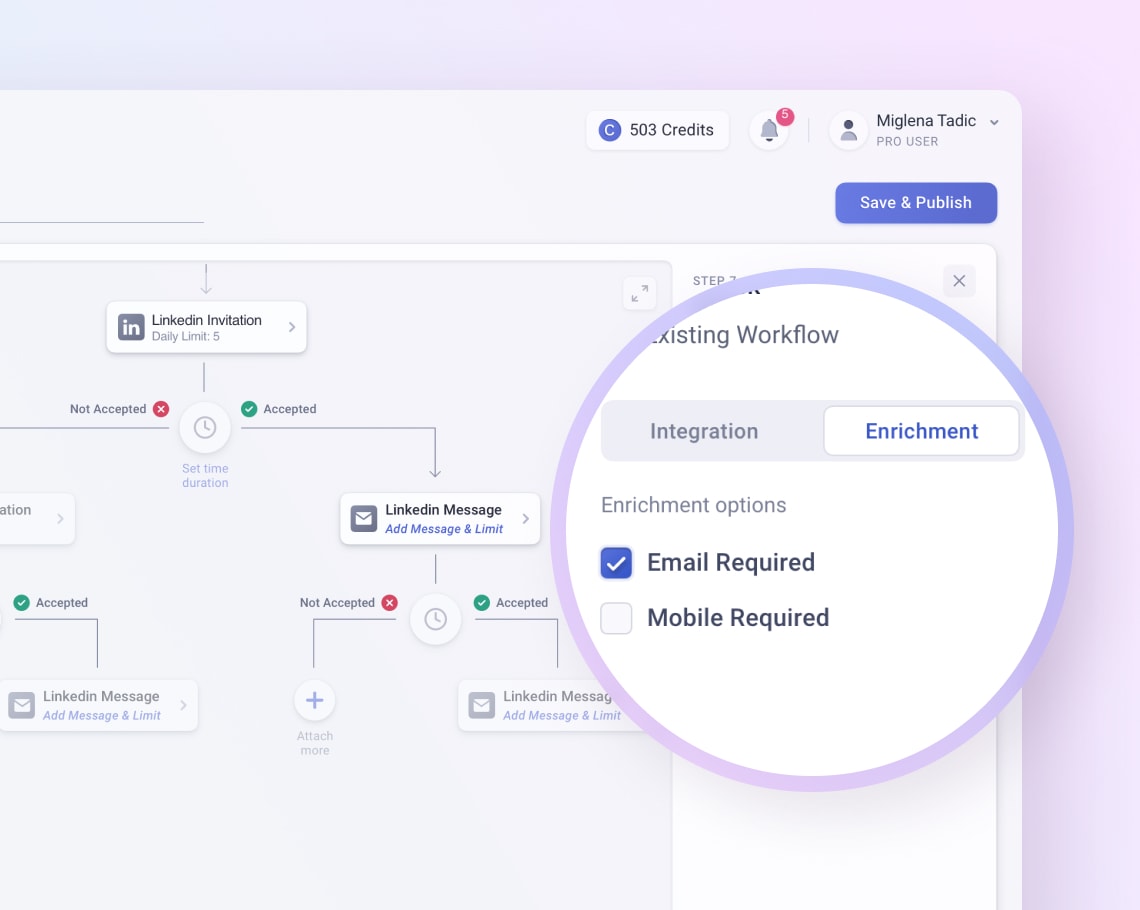 Enrichment Workflows
Export and enrich with emails and phone numbers from a list of contacts on LinkedIn.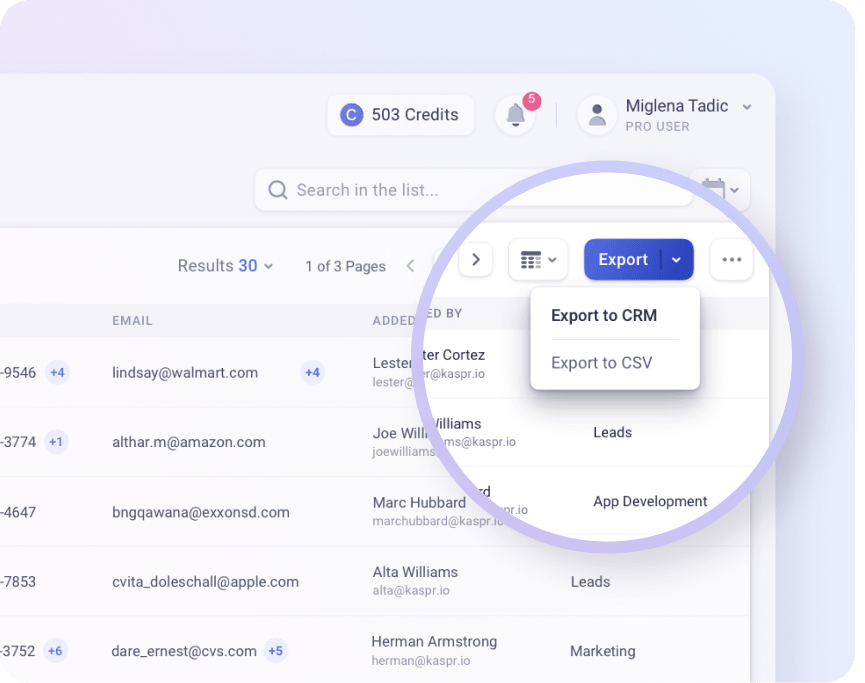 CRM Export Workflows
You can directly send the contacts to your CRM/Email marketing tool without it going through LinkedIn.
Integrations like Salesforce, Sendinblue and more.
Create automated scenarios to scale
your business!
Combine the 3 workflows together to maximize the rate of conversion. Our products will easily fit into your workflow process. Kaspr helps you by reaching your prospects, the right way.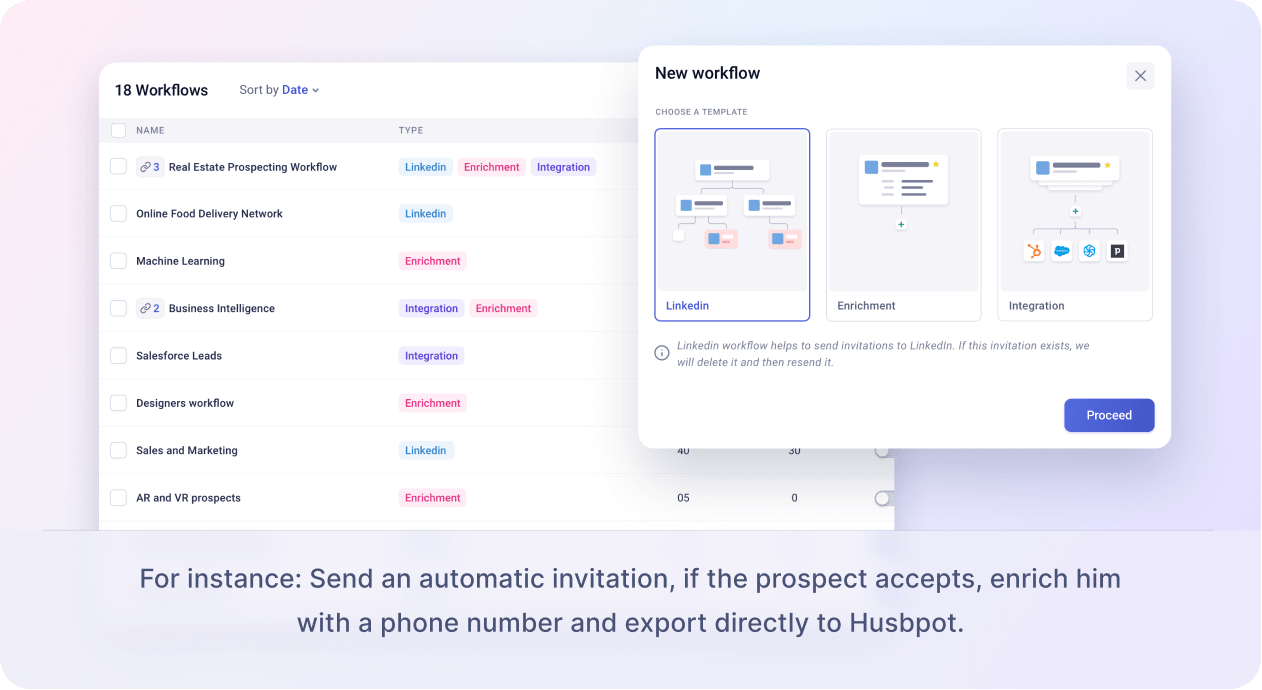 Trusted by the world's best teams
An incredible tool for sales!
It allowed me to find in a few seconds the numbers and emails of my identified prospects! I've managed to increase considerably the number of appointments!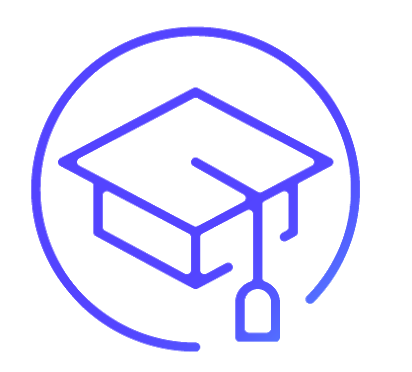 26 Academy
CEO at 26 Academy
Much better than the competitors !
Compared to competitors, Kaspr's data quality and quantity is much higher, especially for telephone numbers.
GetQuanty
Team Leader at GetQuanty
"I didn't have to be trained on how to use Kapsr."
"I think the widget works so well. The little wobble to let you know that contact information is available means you can work quickly through leads."

Visibly HQ
Chief Customer Officer





GET ACCESS TO VERIFIED PROFILES
Kaspr offers you the best way
to reach your customers.