LINKEDIN EXTENSION
Boost Your Sales With Our LinkedIn Chrome Extension
Locate accurate data, get access to emails and phone numbers. Kaspr works as a link between you and your potential clients. Enrich your system by creating a free account instantly and start converting your contacts into leads thanks to all Kaspr features.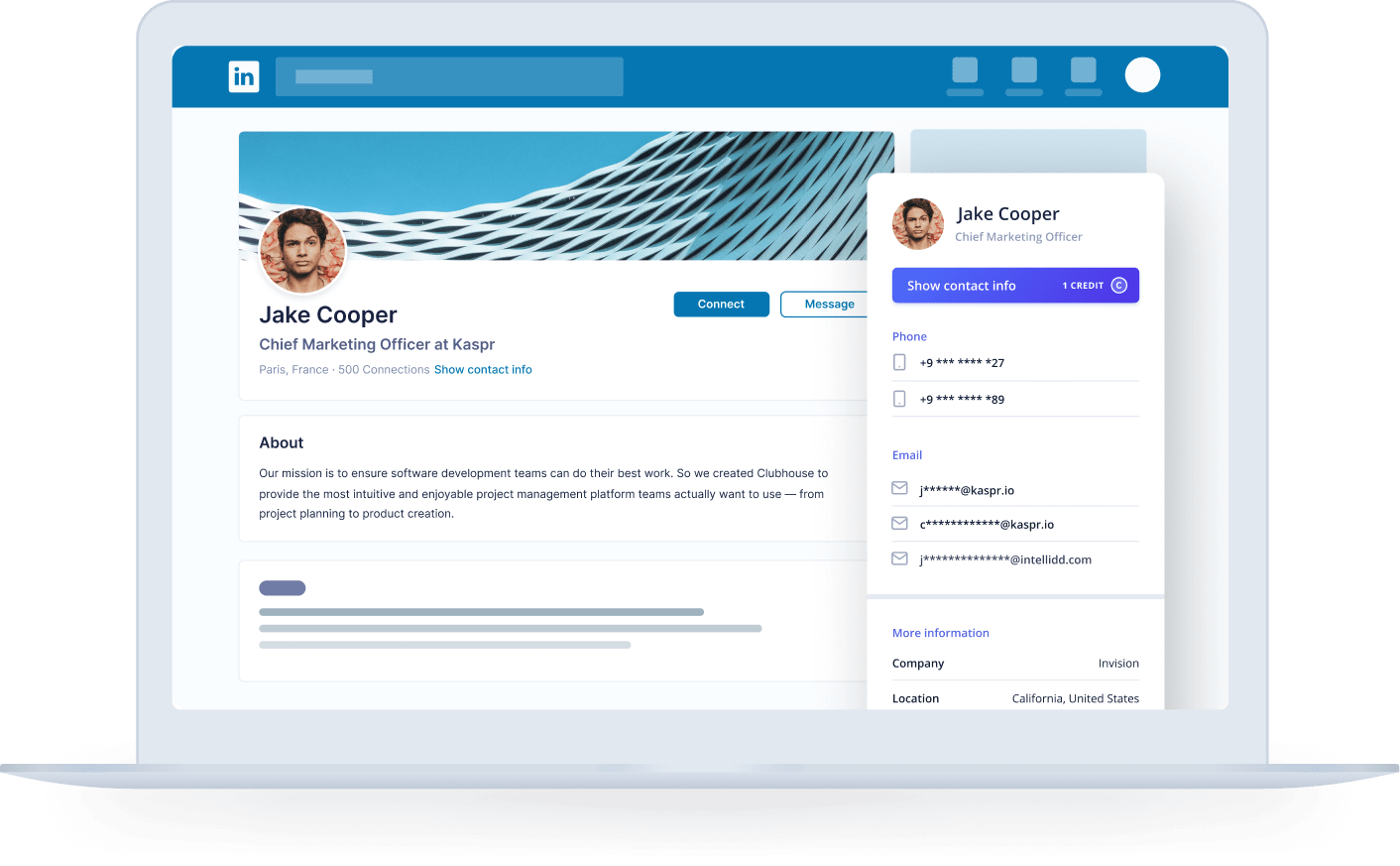 Download Extension
First of all, download the kaspr plugin from the chrome web store.
Search prospect
Search and go to the prospect's profile on linkedin.
Get contact info
The information will appear on the widget. Click on "discover" to get access to the contact information.
Save to dashboard
Once the contact's information is displayed, save it on your dashboard. You can also export it to your CRM.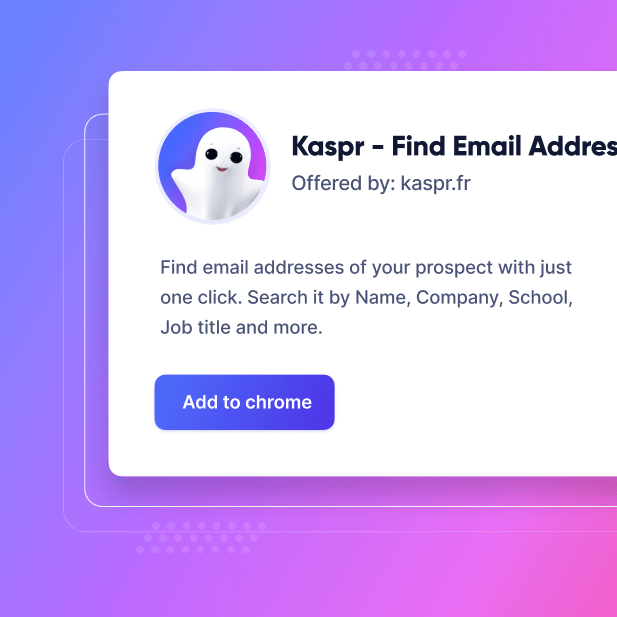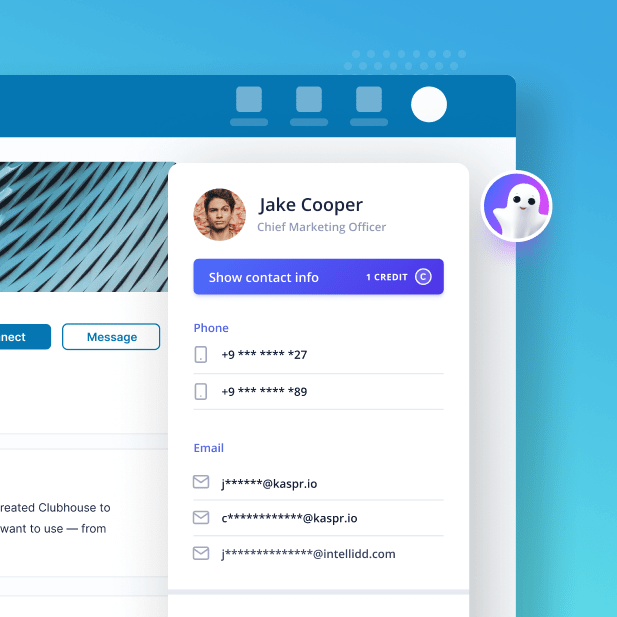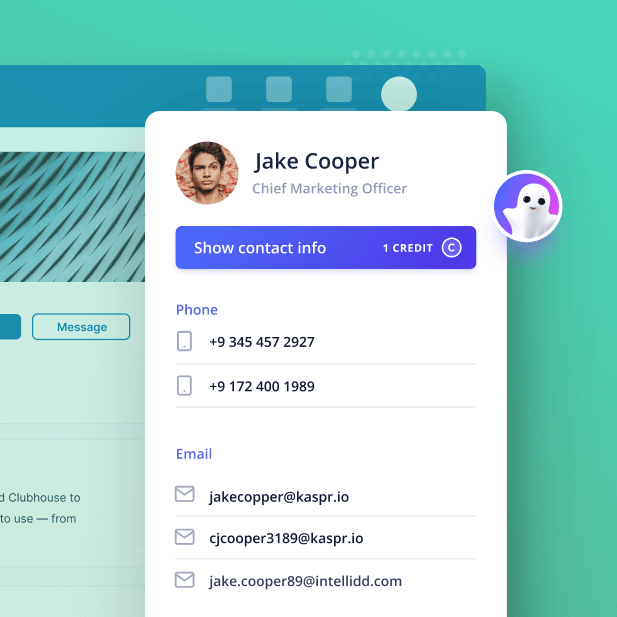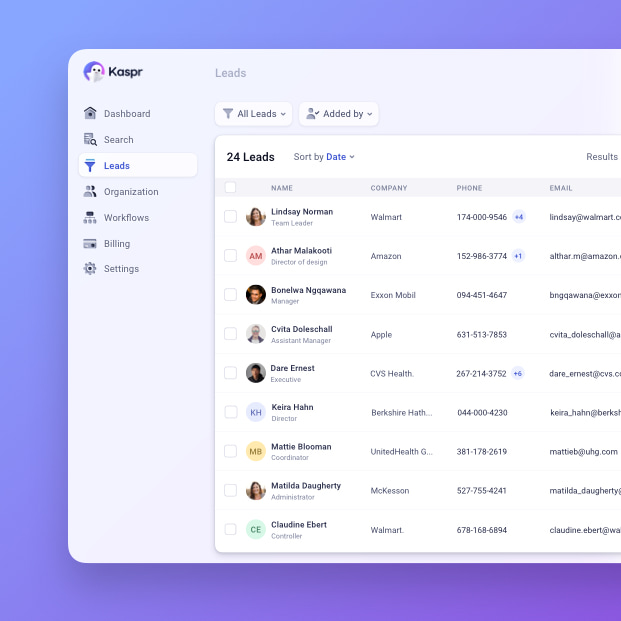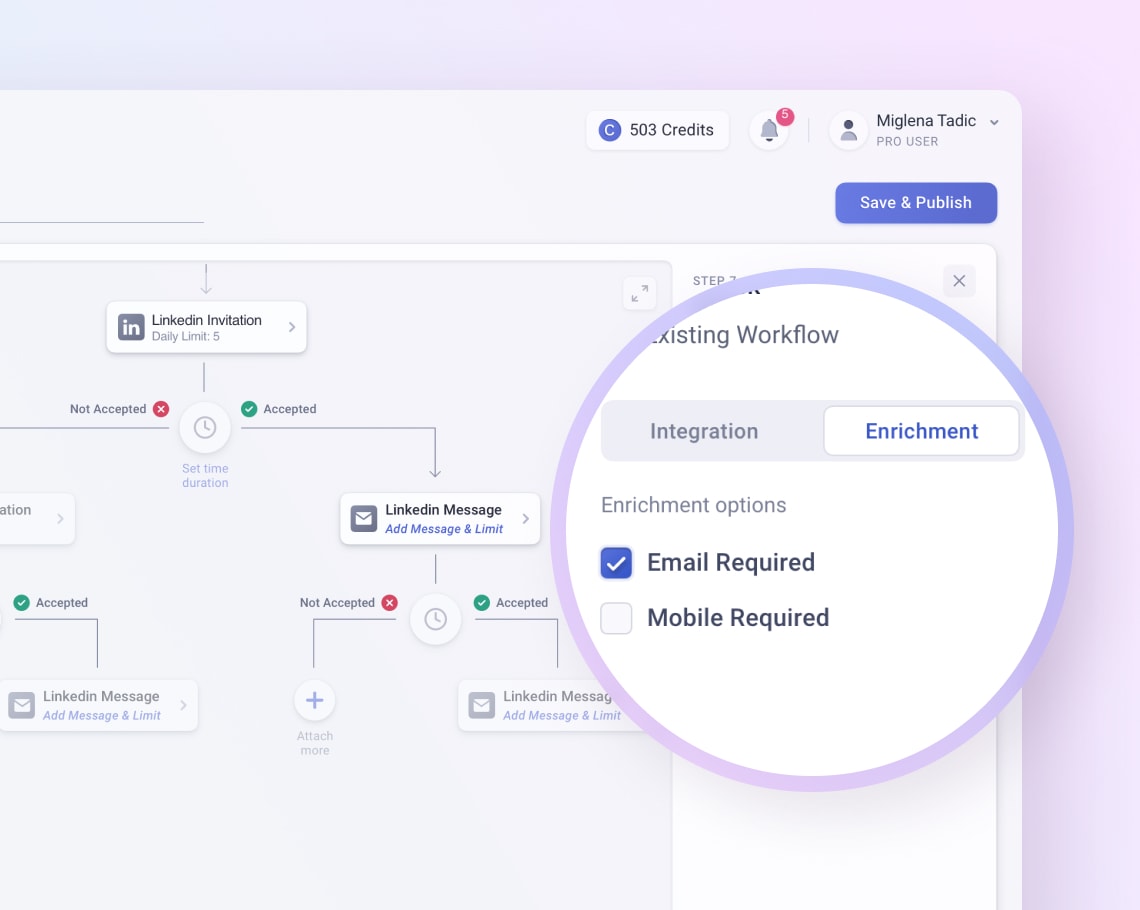 Enrich Leads
Add Kaspr's extension, enrich your system and reach the right people. Email finder, phone number finder, the list goes on.
Find any contact information with only one tool!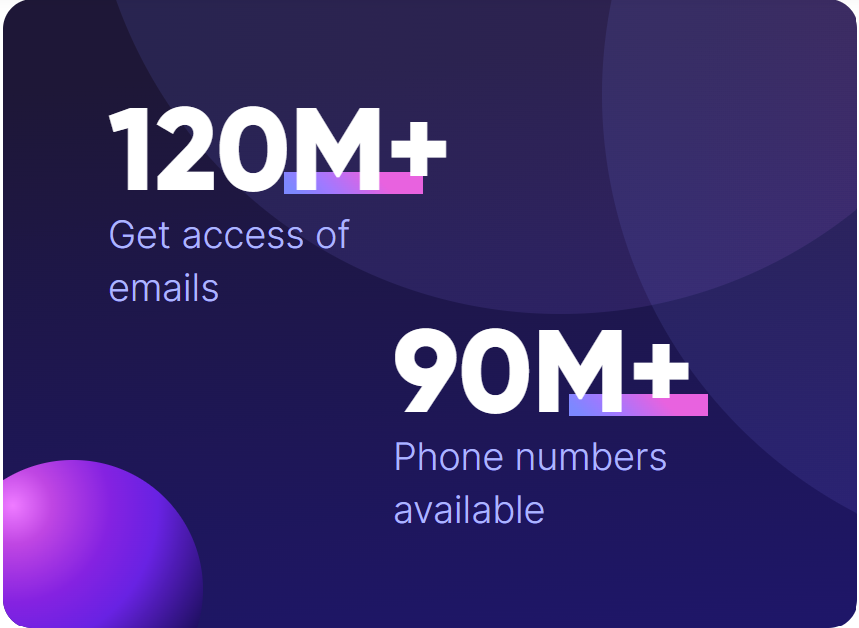 Accuracy Promised
Get access to 120M+ emails, 90M+ phone numbers, and infinite opportunities.
Trusted by the world's best teams.
An incredible tool for sales!
It allowed me to find in a few seconds the numbers and emails of my identified prospects! I've managed to increase considerably the number of appointments!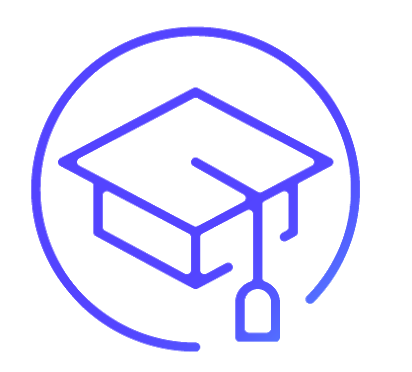 26 Academy
CEO at 26 Academy
Much better than the competitors !
Compared to competitors, Kaspr's data quality and quantity is much higher, especially for telephone numbers.
GetQuanty
Team Leader at GetQuanty
Amazing !
What I like most about Kaspr is the ability to use the Kaspr API and perform quick, automated searches.
Agicap
Head of Growth at Agicap





GET ACCESS TO VERIFIED PROFILES
Kaspr offers you the best way
to reach your customers.