vs
Why pick Kaspr vs. Lusha?
Kaspr is consistently chosen over tools like Lusha for pricing plans that don't lock you in, real-time data and a larger database of quality contacts. Plus, unlimited B2B email addresses. 😱
Real-time data
Other providers' databases are often outdated. Kaspr checks all sources when you request the data to make sure it's fresh and relevant. This means you can crack on with your prospecting activities and build a stronger pipeline with more accurate data.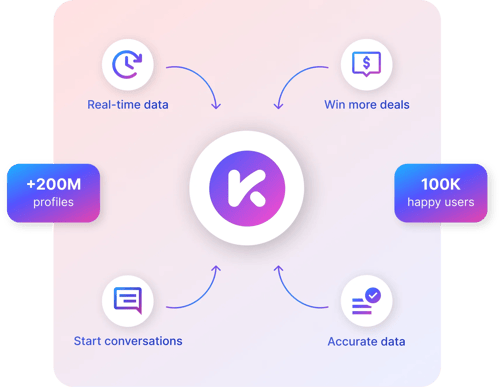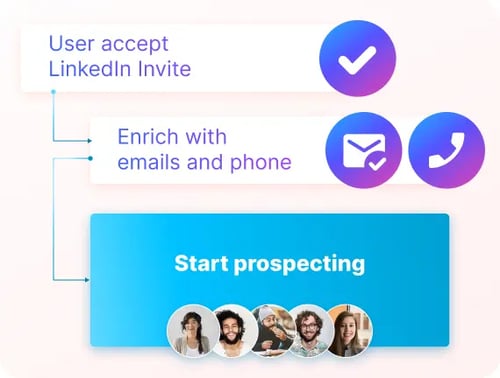 Automate parts of outreach
Not every prospecting tool is all-in-one. Unlike Lusha, with Kaspr, you can automate parts of your LinkedIn outreach and send contacts to your CRM in bulk. Get more done and faster. Kaspr's sales automation and integrations help.
Fair and flexible pricing
Finding you're running out of credits each month? Kaspr doesn't lock you in. Our monthly or annual billing cycles are flexible; you can easily buy credit add-ons. Find a plan that really suits you. Most of Kaspr's plans don't even require a minimum number of users.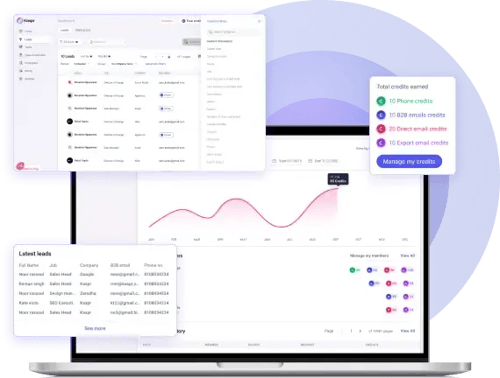 Yes, with unlimited B2B emails
LinkedIn Chrome Extension
Available on LinkedIn Sales Navigator
Available on LinkedIn Recruiter Lite
Available on LinkedIn profile
Available on LinkedIn posts
Available on LinkedIn Events
LinkedIn outreach automation
Bulk export from LinkedIn
Shifting from Lusha to Kaspr
You'll be in good company if you make the switch. See why these companies changed and the results Kaspr helped them drive.
"One of the best buying experiences I've had was with Kaspr."
"Within the first two weeks [of using Kaspr and changing the strategy], six discovery calls have been booked. You've empowered us to keep up with our BDR."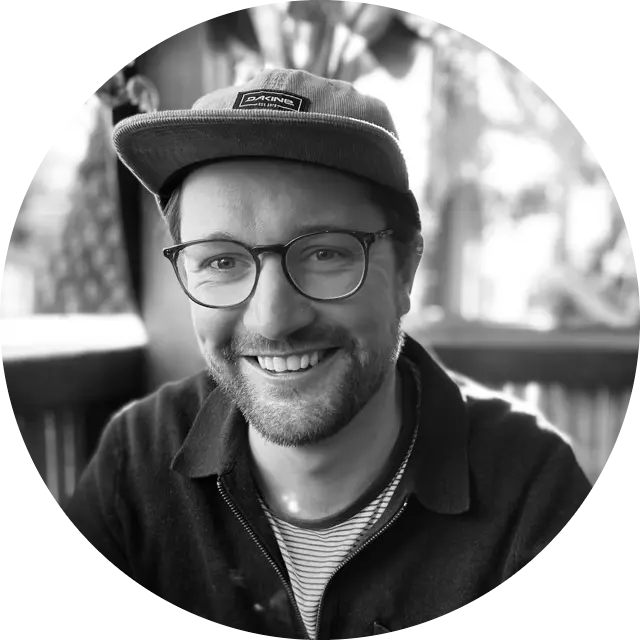 Andy Earnshaw
Chief Customer Officer at Visibly HQ
"I compared like-for-like. So when I couldn't find a phone number in Lusha, I would use Kaspr instead."
"The success rate was much better, and the numbers were actually ringing."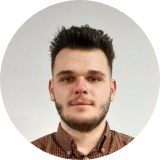 Mateusz Jaworski
SDR Manager at Cloud Direct
FAQ
+ See the 5 questions
- Compress
Got a question? Here are the answers.
Start having more
conversations today