vs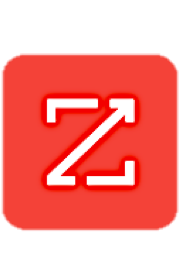 Thousands of individual contributors choose Kaspr as their prospecting tool.
All-in-one prospecting
Our LinkedIn Chrome Extension and dashboard give you instant access to B2B phone numbers and emails. No need to flit between different tools.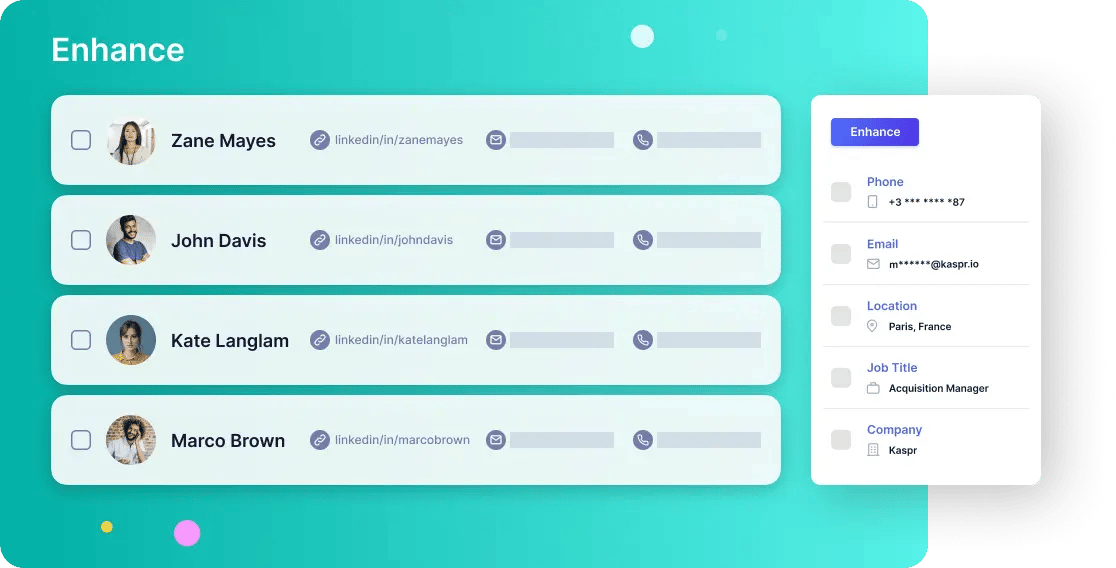 Accurate
(and honest)
data
We won't try and fob you off with inaccurate data. If Kaspr can't find contact info in our real-time database, add leads to a waiting list to be notified when we do have it.
100% self-serve
We're always here to help. But our users love Kaspr because they can get started completely on their own. You don't have to speak to a human (unless you want to).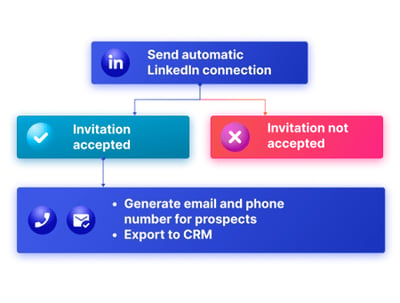 See how
Kaspr
compares to ZoomInfo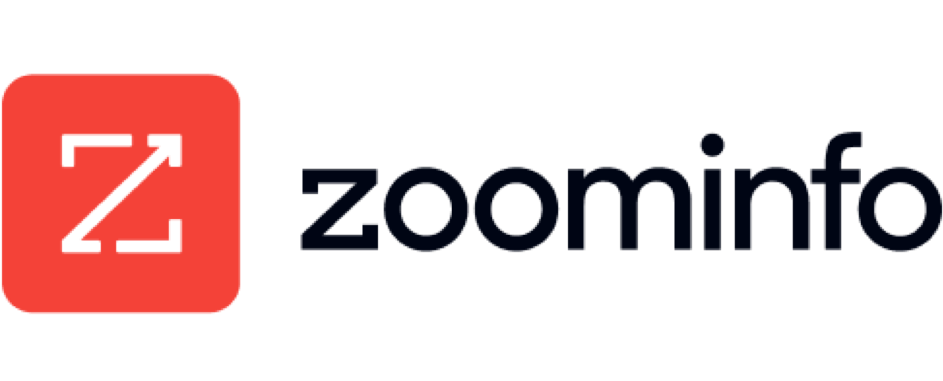 Yes. (Includes unlimited B2B emails 😉)
Yes. (Limited trial only - Community edition)
$$$ (Access fee & seat fee)
Available on LinkedIn Sales Navigator
Available on LinkedIn Recruiter Lite
Available on LinkedIn profiles
Available on LinkedIn posts
Available on LinkedIn Events
Mass export from LinkedIn
LinkedIn outreach automation
Learning curve and product complexity
Two more reasons to pick Kaspr over ZoomInfo
Most providers have data that can be years old. We know accuracy is the key to giving you hours back so that's why our data is real-time.

We do this by checking all sources at the time you request contact info to make sure you've got the most up-to-date information for your prospects.

ng visitors int leads.
Phone numbers and email addresses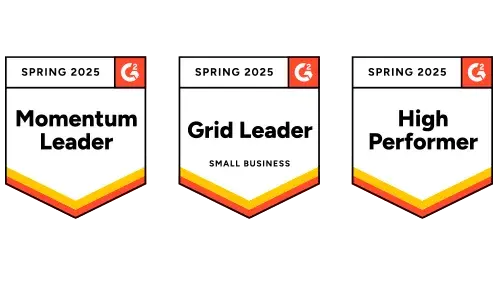 We know great data shouldn't have to cost the earth. Kaspr is for prospectors from all walks of life. Whether you're a sales rep in a team of two or the CEO of a startup.

That's why we won't be beaten on price. Ever.

ng visitors int leads.
Don't just take our word for it
Here's what our users have to say.
"Kaspr does what ZoomInfo promises to do. But way cheaper, easier, and looks nicer."
"Within the first two weeks [of using Kaspr and changing the strategy], six discovery calls have been booked. You've empowered us to keep up with our BDR."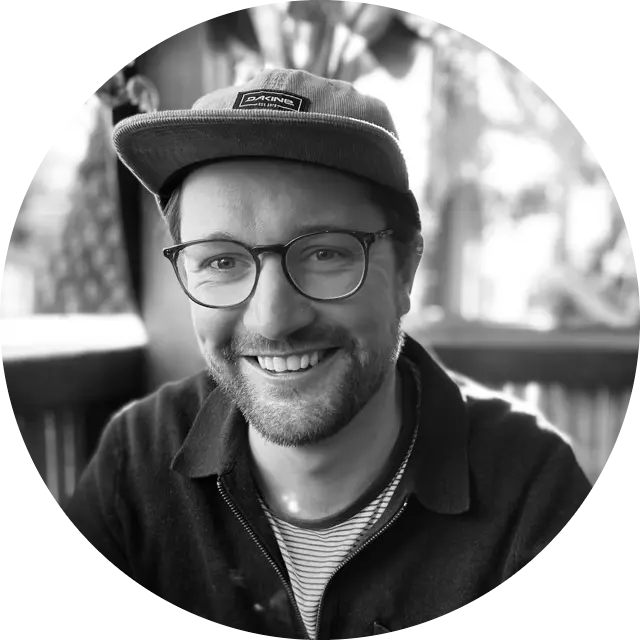 Andy Earnshaw
Chief Customer Officer at Visibly HQ
"I also like the automation available in Kaspr, the LinkedIn workflows"
"These features helped us save a lot of time and also reduced the margin for error. If you did the maths, Kaspr probably saved us around 4-5 hours per week."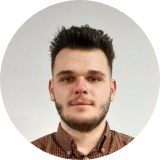 Mateusz Jaworski
SDR Manager at Cloud Direct
"Kaspr helps us to retrieve more information about our contacts, faster. With Kaspr we save time for our sales staff."
"Kaspr allows us to qualify our database better and to be more efficient in addressing our target accounts."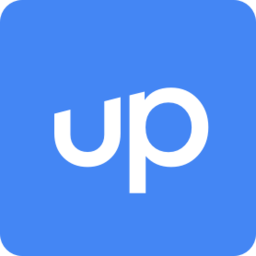 Lyes Boukeroui
Head of Sales Operations at Uptoo





Get the contact details
you need right now
It's easy to get started using Kaspr. Try us for free.
No credit card is required 💳 | 400+ reviews on G2