vs

Kaspr vs. RocketReach
See how they compare

Users love Kaspr for its ongoing product support, feature roadmap and of course, accurate and reliable data! Plus, unlimited B2B email addresses. 😱
Everything you need for prospecting in one
Kaspr isn't just a LinkedIn Chrome Extension. It also has a dashboard for lead management so you can view your saved leads, create tasks, and send contacts to your CRM. Plus, outreach options and automation for data enrichment.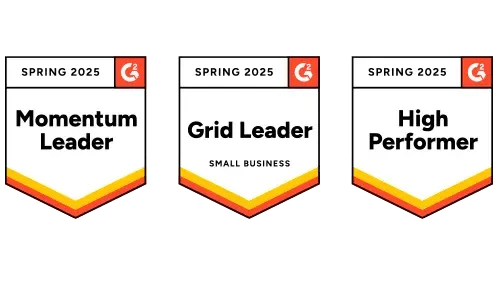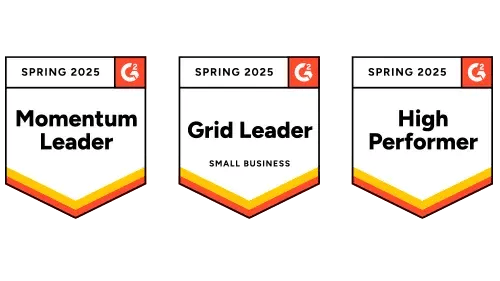 Users on G2 love where we're going
Users love the direction Kaspr is going. We're never finished and have a lot more plans in the pipeline for our product roadmap and feature updates.
Accurate data at the time you request it
When you look up contacts with our advanced search options, we'll look at all our data sources in real-time. This helps make sure that our B2B data is always accurate.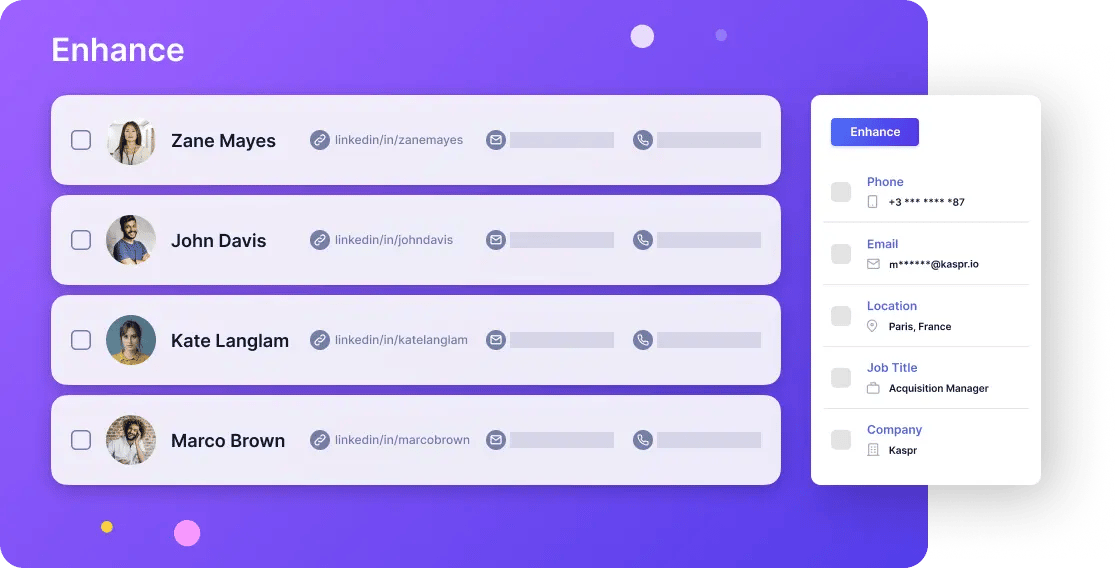 Yes, with unlimited B2B emails
LinkedIn Chrome Extension
Available on LinkedIn Sales Navigator
Available on LinkedIn Recruiter Lite
Available on LinkedIn profile
Available on LinkedIn posts
Available on LinkedIn Events
LinkedIn outreach automation
Here's what customers love about Kaspr
"I also like the automation available in Kaspr, the LinkedIn workflows, for example."
"These features helped us save a lot of time and also reduced the margin for error. If you did the maths, Kaspr probably saved us around 4-5 hours per week."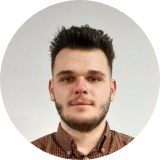 Mateusz Jaworski
SDR Manager at Cloud Direct
"Much better than the competitors!"
"Compared to competitors, Kaspr's data quality and quantity is much higher, especially for telephone numbers."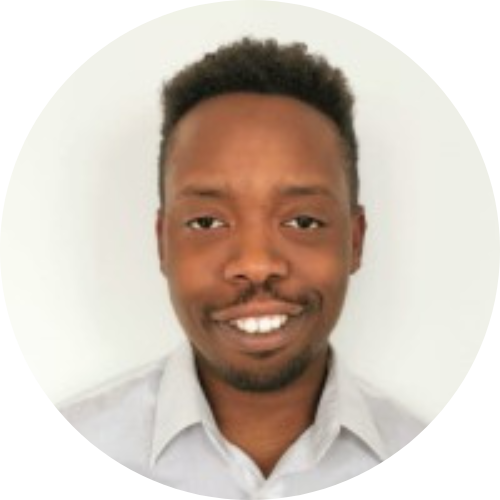 Elie Bisimwa
Team Leader at GetQuanty
"I didn't have to be trained on how to use Kaspr."
"I think the widget works so well. The little wobble to let you know that contact information is available means you can work quickly through leads."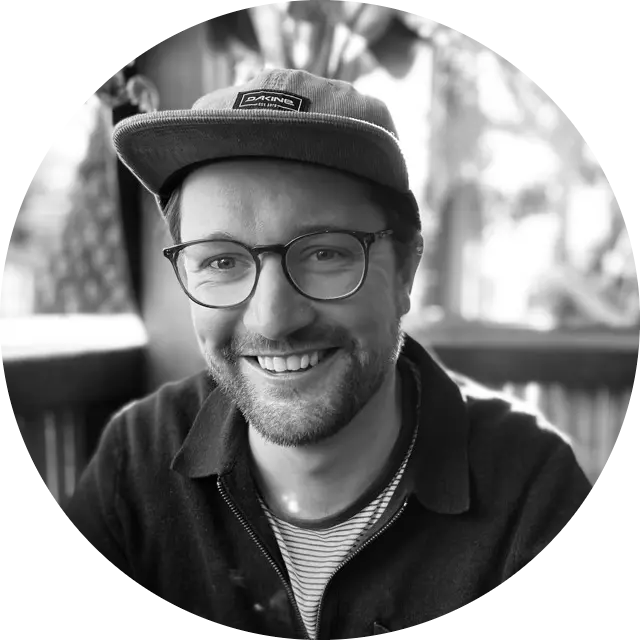 Andy Earnshaw
Chief Customer Officer at VisiblyHQ




FAQ
+ See the 3 questions
- Compress
Here are some of the most frequently asked questions about Kaspr.
Start having more
conversations today